Let's Talk TV...
Let's Talk About TV, folks.
The Hills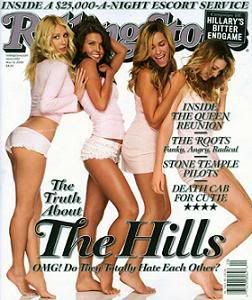 Seriously, was it just me, or was that the shortest "season" ever?
Second point: LC & Heidi had a falling out b/c of Heidi's choice of boyfriend. The same thing is going on with LC & Audrina. The common denominator here is LC. Hello, get a clue. And yet...I still watch the damn show.
Desperate Housewives
Oh, poor, poor, Lynette. What a bind she's in knowing that her kids did it, but certainly not wanting to pay the price for that! But her husband: he still has some forgiving to do. She can't live everyday paying for that mistake. And, I heart Bree.
Gabrielle is cracking me up with all of this "my husband is blind" stuff. And...that one girl...oh, what's her name? Anyway...the one whose "dad" is in law enforcement, and totally creepy "chester the molestor" type. Ewwwww.
Grey's Anatomy
I want more. OH MY GOSH. I want more. For starters---Rebecca/Ava/whatever. Just go away. Is she faking the pregnancy? Or, does she truly believe that she's pregnant & she's really just not? I don't know... McDreamy & Meredith belong together. Dr.Blonde-lady-whatever her name is needs to come clean with Callie. And...Addison's back.... Is her show, "Private Practice" ever going to resume? (or, has it, and I just missed it???)
My Name is Earl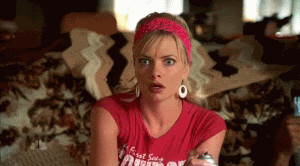 Not as funny this year as it has been in the past. That's my opinion anyway.... But, still love Joy. She's so my favorite!
Hell's Kitchen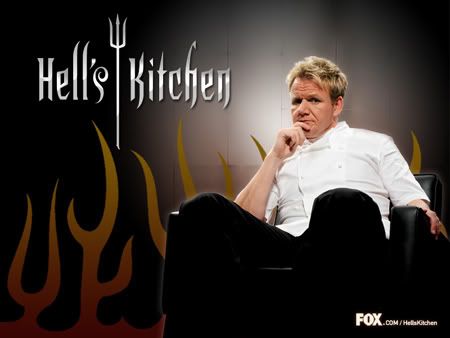 Again, not as good as previous seasons, but I am still enjoying the show very much. I love it when he calls someone "donkey". I'm so easily amused...