My Little Freak Baby.
So...for the past 2 days now, Gage's lips have been swollen.
He's getting his 2 year molars, so we've had teething pain, fever, & a raging case of the whines.
....but yesterday morning, he woke up looking like SHE could be his mom.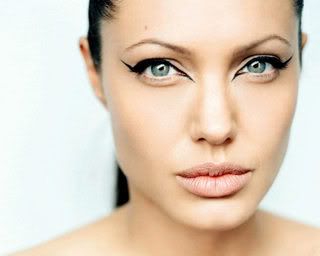 ">
So...he got Benadryl all day. Around 5, I spoke with the pediatrician...keep giving him Benadryl & watch him....watch for difficulty breathing, yada yada yada.
Around 7pm, he looked a little more like SHE could be his mom.
I was worried about the skin holding!
So, I talked to a friend who is a pediatrician....and just as we were getting ready to head out the door to the ER, the swelling started to go back down.
Kids are soooooooooooooooo weird.
I need to call the pediatrician's office when they open in a little bit.
Life is rough right now.
Gage is whiny. His teeth hurt. He's drooling like a Saint Bernard. It takes 2 adults to hold him down to give him his Benadryl/Tylenol/Motrin at their various due times.
I think it's going to be a loooooooooong day.
Labels: Gage