Movie Reviews....
Burn After Reading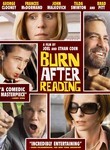 Loved it. Thought it was soooooo funny!
***
In this dark comedy from Joel and Ethan Coen, ousted CIA official Osbourne Cox (John Malkovich) loses his recently penned memoir into the hands of a pair of moronic gym employees (Brad Pitt and Frances McDormand, in a Golden Globe-nominated role) who use it to try to turn a profit. George Clooney and Tilda Swinton round out the cast of this irreverent farce, which was nominated for a Best Picture (Comedy) Golden Globe.
Standard Operating Procedure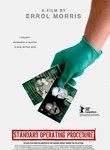 This movie was so hard to watch. Very graphic, and certainly not for children's eyes. Not even for young teen eyes. I dunno...I couldn't turn it off, but there were times, especially in the sexual abuse parts where I just had to look away.
***
Through captivating interviews and dramatic reenactments, filmmaker Errol Morris documents the scandal that erupted in Iraq's Abu Ghraib prison, where mistreatment of detainees at the hands of members of the U.S. military was captured on film. What was the psychological state of the soldiers? Why were the pictures taken? These questions and more are explored in detail in this engaging look at one of the Iraq War's most notorious episodes.
Married Life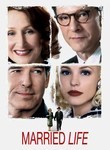 Whatever. It passed the time. I am so glad that I didn't pay $$ to see this in a theater...Not great if you ask me....and, spoiler alert: the big twist is that when the main character thinks he's poisoned his wife to death, he goes over to see his mistress & finds her in the arms of his best friend. So, in one moment, he thinks he's lost his wife, mistress, and best friend. Oh boo hoo, you big loser.
***
When Harry (Chris Cooper) decides to kill his wife (Patricia Clarkson) to be with his beautiful girlfriend (Rachel McAdams), his best friend and playboy Richard (Pierce Brosnan) tries to talk him out of it. But Richard has his own agenda that soon comes to light. Directed by Ira Sachs, this atmospheric drama set in the 1940s also features David Richmond-Peck and Erin Boyes.
A Murder of Crows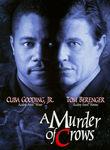 Hubby & I both really enjoyed this movie. Suspense movie, and it was fun to try & figure it out along the way...
***
Disbarred lawyer Lawson Russell (Cuba Gooding Jr.) buys himself trouble when he passes off another man's true-life crime book as his own. As the tome climbs the best-seller list, Lawson gets arrested for the killings recounted in the book. He then must convince judge and jury that he's innocent, even though he's destroyed all evidence to the contrary.
Crank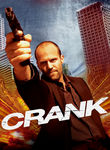 I really liked this movie. I found it to be funny & entertaining. I'm not sure about any reviews for it, or if others really cared for it....but I thought it was funny.
***
Hit man Chev Chelios (Jason Statham) tears through the streets of Los Angeles in a race to save his own life and his girlfriend Eve (Amy Smart) in this ticking time bomb of a thriller. The freelance killer is poisoned when a mob job goes wrong, and the clock starts ticking when Chelios learns he can elude death if he keeps his adrenaline pumping. With no time to waste, Chelios rampages through the city hoping to save Eve and find an antidote.
Okay...so there are a few for now.
:)
You know---I do like to watch movies!!!!
Labels: movie reviews, Movies