Happy Friday!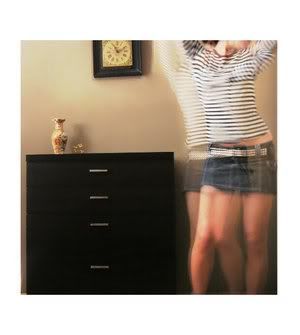 Well...it's Friday! And I'm dancing with excitement!
Got an A on my test last night. I got 9 out of 10. Or 90% out of a 100%. Or, 900 out of 1000!
Whatever. I got an A.
Moving on....
Um...some fuel pump thing on my car got recalled. It sounded like it might kind of be important, so I took my car in yesterday after work, but before my test. Got that looked at...or replaced...or whatever. I don't know. I drove there, told them my name, they pulled up my appt. I sat & read for my test. Then I told them, "Hey, I have a test at 6. You said this would only take 20 or 30 minutes." They guy told me that my car was in line to be washed. SWEET! How cool is that? They fix your car, wash it, & then give it back. Only---I didn't have all that kind of time. So, I told him to just bring it around. He did. He never told me if they replaced my fuel pump, or just looked at it...or fixed it...or what...
Drives just fine.....
And, we're getting closer to car #2. We've got to trade the truck in, and I think we'll do that today or tomorrow. After that, we still have paperwork to do with the bank for car #2. What a hassle.... but, it saves us $ from not financing through the car place. It's amazing was 1/2 a point on interest will save you over the life of the loan, you know???
Today's payday...so that's always good right?
The big birthday bash is tomorrow. Can I just tell you that my brain is a swishy mix of "to do" items??? I need to seriously put pen to paper & lay them allllllllllll out there. So much to do, so much to do!
I don't know much else right now.
I want to leave work right now & go get stuff done!!!!