I live in the DAMN City!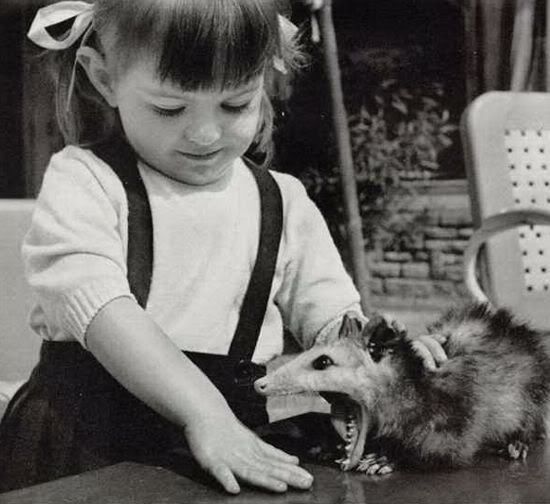 Welcome to my world, ladies & gentlemen.
I live in the damn city. The CI-TY.
I should not have psycho squirrels, and now--------rodents.
Rodents, I say.
A possum family.
Where the F*ck do they sleep?
I have now seen 2 baby possums come up & eat the cat's food. No wonder I go through so much cat food, right? I already knew that Dixon was sharing his breakfast/lunch/dinner with this gray cat...I call her his girlfriend.
ANYWAY....the other night, I saw two baby possums up on the porch. Not very big, but big enough that I knew what they were. And when does their evil little possum mom teach them to be so hateful? They steal food & hiss & look mean. They're nasty.
But---I don't want my husband to kill them.
They're just babies! Sure, they've probably got a mom somewhere...but, who wants the babies to grow up without a mom? I don't want to kill any of them. I just want them to....relocate.
In the meantime: YUCKOLA!
Labels: House