Movie Review....
Went to the movies on Saturday night.
Saw this: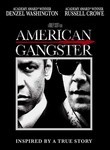 It was sooooooooo good.
I really enjoyed it.
I really enjoy Denzel Washington as an actor. Period. I just think he's awesome.
Okay...that's all I'm going to say about the movie b/c it's pretty new, and I'm sure a lot of people have not seen it yet.
It was great.
Labels: Movies