"Keep Out of the Reach of Children"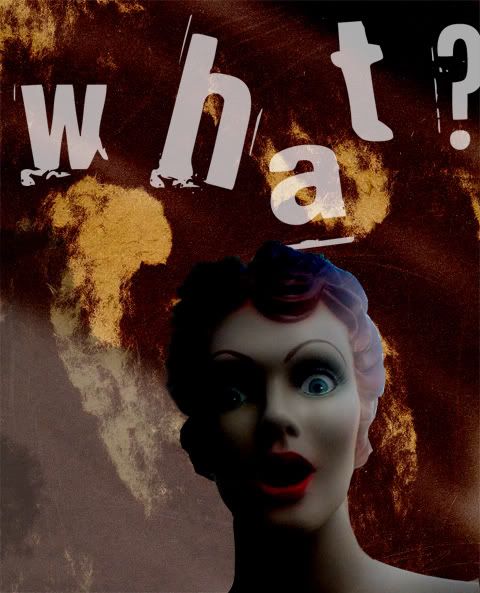 Parents of the world, hear my warning.
Clearly we've tested this warning many a time at the Casa de Lainey-Paney, and today is no exception.
Let's venture back...we've tasted Vicks liquid vapor stuff that goes w/ the humidifier... we've taken a bite out of deoderant.... and today---today we packed our nostrils FULL of:
Yes, that's right.
What started out as a strip/block of styrofoam packing material, was grated into living room snow. And this morning, while I was ironing my pants for work, Little-Mister-Get-My-Way decided that he'd like to see just how many pieces of styrofoam he could jam up his nose. I think the # is about 9. That's because one piece in his right nostril (the first to go in & last to come out) was huge---about the size of my fingernail.
I was able to successfully remove all of the pieces with my fingers or tweezers. While he was screaming, crying, & thrashing, of course. The last piece....Oh, the last piece. If you look up your child's nose you will see that at one point it seems to narrow, but beyond that the cavity seems to widen again. The tip of the final piece of styrofoam was just beyond the narrowing. I could not get it. We tried w/ fingers, with a q-tip (but I was afraid that would push it up further), we tried w/ tweezers...we tried Little Noses & the boogie-sucky thing. We EVEN tried getting him to smell pepper & hopefully sneeze it out. No such luck. We tried getting him to "blow", but he's not great at blowing his nose....or so we thought. Ultimately, when we were discussing Gage going to the doctor, he blew his nose so hard, that the final piece flew out like a wet, slimy, rocket!
So, like I said, parents: we learned the hard way.
When they say, "keep out of the reach of children"...I'm certain that it is because they KNOW that some child somewhere will either eat it or shove it up their nose.
Labels: Gage