Movie Reviews....
Drillbit Taylor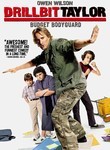 Um...funny. It's a good movie if you just want to relax & don't want to have to think about anything. Certainly not a difficult plot to follow, but somewhat entertaining with some really funny parts.
21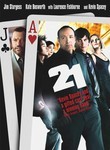 This movie has Kevin Spacey in it. It's about card counting in casinos. Hubby & I both really enjoyed it.
:)
Definitely, Maybe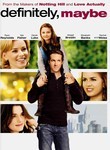 Gotta say, I didn't love it. It was fine to pass the time while I folded several baskets of clean laundry on a Sunday afternoon when not much else was going on....but, on the whole, I'm really glad I didn't spend the money to see it at the theatre...know what I'm sayin'?? But---it has Isla Fisher in it. I just think she's so cute & has the most wonderful hair. I just love her!
Labels: Movies