Movie Reviews....
The Women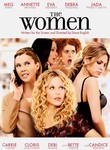 It was good. It wasn't great, but it was good. I think I really expected more... But, it was good. Definitely a CHICK-flick. Hubby never would have sat through all that....AMAZING cast. Really. And, can I have Meg Ryan's hair. It looks good short, long, straight, curly. I.want.her.hair.
***
Shocked by the discovery that their pal Mary's (Meg Ryan) husband is having an affair with a beautiful young shop girl (Eva Mendes), a tight-knit circle of New York socialites comes up with a devious plan to help Mary win back her man. This remake of George Cukor's classic 1939 film boasts an all-star ensemble cast, including Annette Bening, Jada Pinkett Smith, Debra Messing, Bette Midler and Candice Bergen.
The X-Files: I Want to Believe

Not really my cup of tea. I don't like the X-Files to begin with. So, I didn't watch this movie. Hubby watched it, and he liked it. He says that the X-Files movies are not so much like the show. He doesn't care for the show, but he liked this movie & the one before it (other X-files movie from 1998).
***
David Duchovny and Gillian Anderson reprise their trademark roles as FBI agents Fox Mulder and Dana Scully in this long-awaited sequel to the 1998 hit film The X Files: Fight the Future, based on the phenomenally popular TV series. Amanda Peet ("Studio 60 on the Sunset Strip"), Billy Connolly and Xzibit fill out the cast, along with series regular Mitch Pileggi ("Stargate: Atlantis"), who returns as FBI Assistant Director Walter Skinner.
House Bunny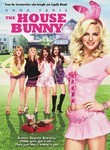 blah. whatever. passed the time. no big whoop. not as funny as I thought it would be.
***
When Playboy bunny Shelley Darlington (Anna Faris) gets evicted from the mansion, she is a woman without a country -- that is, until she meets the sisters of Zeta Alpha Zeta, a sorority on the brink of losing its campus chapter. The Zetas need Shelley's makeover expertise so they can attract a new pledge class -- otherwise, their house goes to rivals Phi Iota Mu. But the Zetas have something Shelly needs, too: the confidence to be herself.
Labels: movie reviews, Movies